We all come from different backgrounds and lifestyles. Some people have enough space to store all their hijabs comfortably while others struggle to pile them into one drawer where you can probably see your hijabs sticking out of it.
Our closets are brimming with different headscarf
fabrics, colors, and styles. With all the blessings that come with being Hijabi one of the biggest issues is organizing the piles and piles of hijabs that get collected in our closets!
We hope that this list of different ways to organize your hijabs helps you in getting some ideas for making your closet look neat and pretty.
1. Under the Bed
It may sound like an odd spot for hijabs but, for those ultimate fashionistas that have thousands of clothes and no place to put their hijabs a good option is storing them under the bed.
We recommend an under-the-bed organizer. This organizer is the holy grail of hijab storage. Each compartment can fit up to 5-6 headscarves for up to a total of 96 hijabs. What we like to do is organize each compartment based on color. That way when you pull it out from under your bed you can easily see all the colors and choose the one that goes best with your outfit.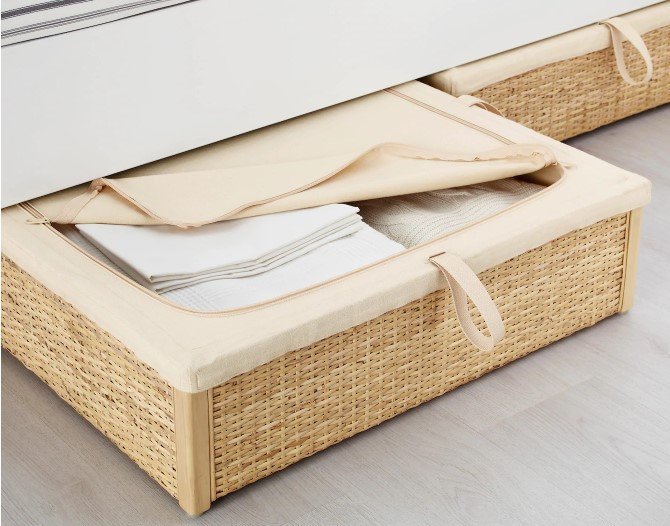 Under the bed storage drawers

2. Inside your Drawers
The most common and most obvious would be to dedicate a drawer to your hijabs. Depending on what kind of dresser space you have, deep or shallow, get a drawer organizer that holds single hijabs. Each hijab can easily fit into one compartment and you can fit up to 50 hijabs.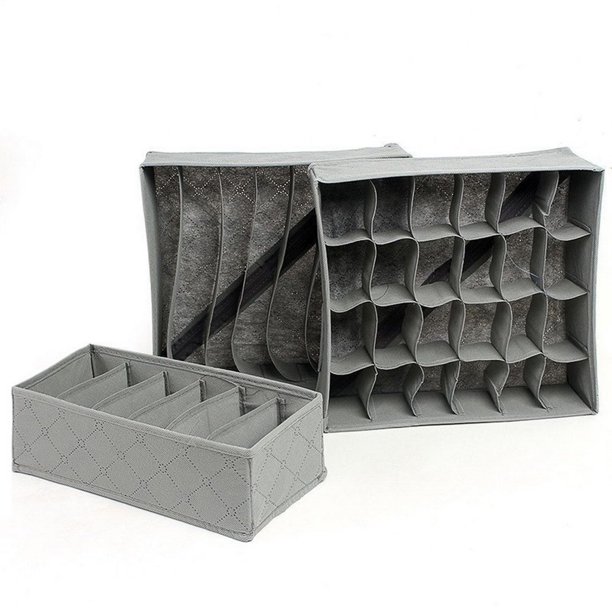 Drawer organizer

3. A Wall Organizer
For those with plenty of closet wall space, you can create your hijab fashion wall. In this case, you can purchase curtain rods. Install them on a wall of your choice in your closet, or behind your door, and you can create a headscarf wall. Each rod can be organized by color or by fabric/occasion and then by color. Once finished, you will be left with an easy-to-use hijab rod that slips hijabs on and off. The great thing about this is you can adjust the length of the rod to suit your wall. You can hang the hijabs on the rod directly or purchase plastic scarf rings for a more polished look.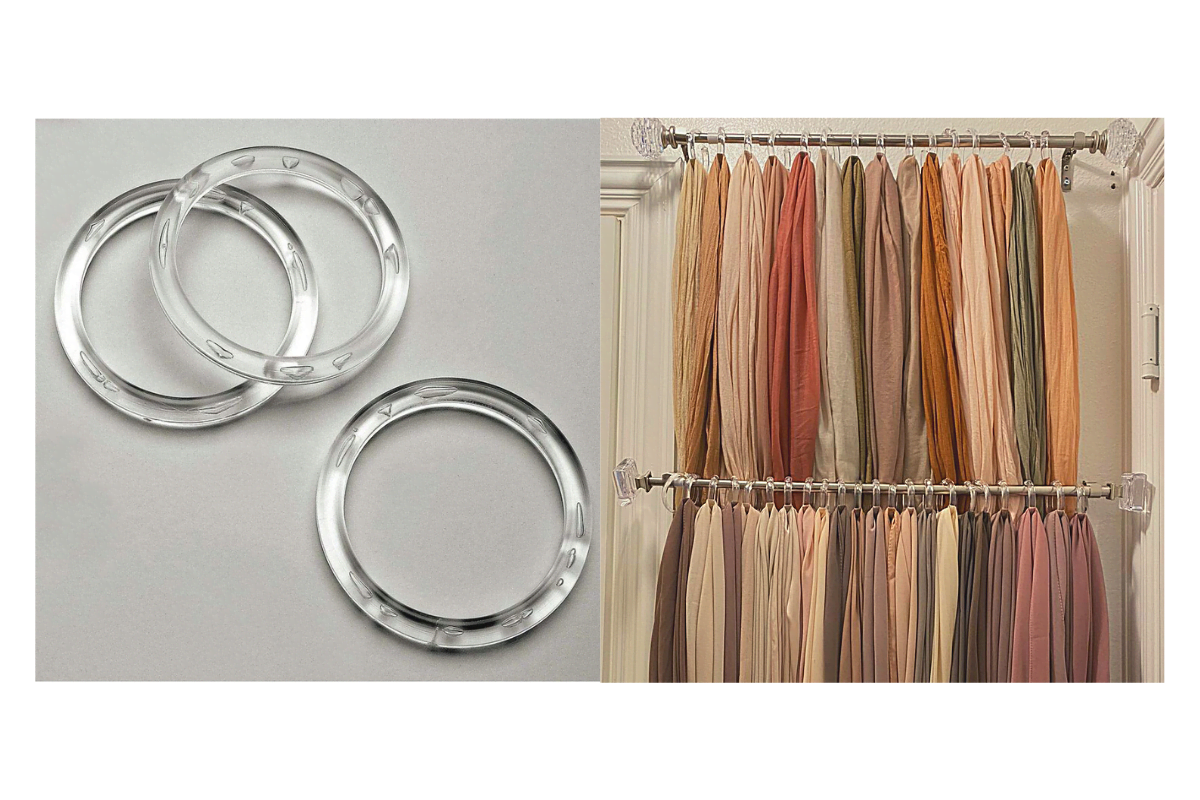 Hijab wall
 
4. Closet Rack for Hijabs
A little more on the pricey side- with this way you dedicate a closet rod to just headscarves. Some people have their closets divided into two. With this, you can just loop all your scarves over the rod so they hang freely in the closet.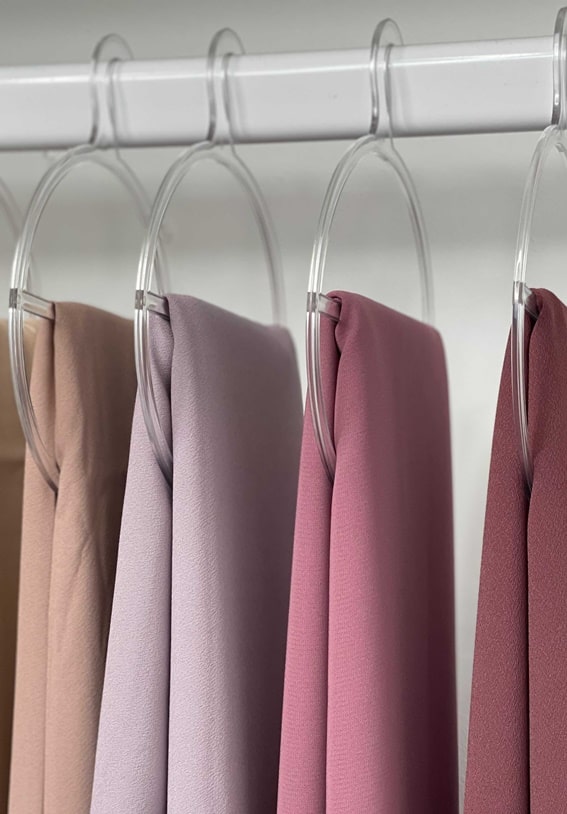 Hijabs on a closet rack
 

5. Drawers/Dresser from Ikea
Ikea has a bunch of cute dresser options for hijabs. The dressers are tall and narrow or wide and short. There are plenty of options to choose from. Once you buy one you can easily purchase the organizers for the drawers. Now you have a place just for all of your hijabs.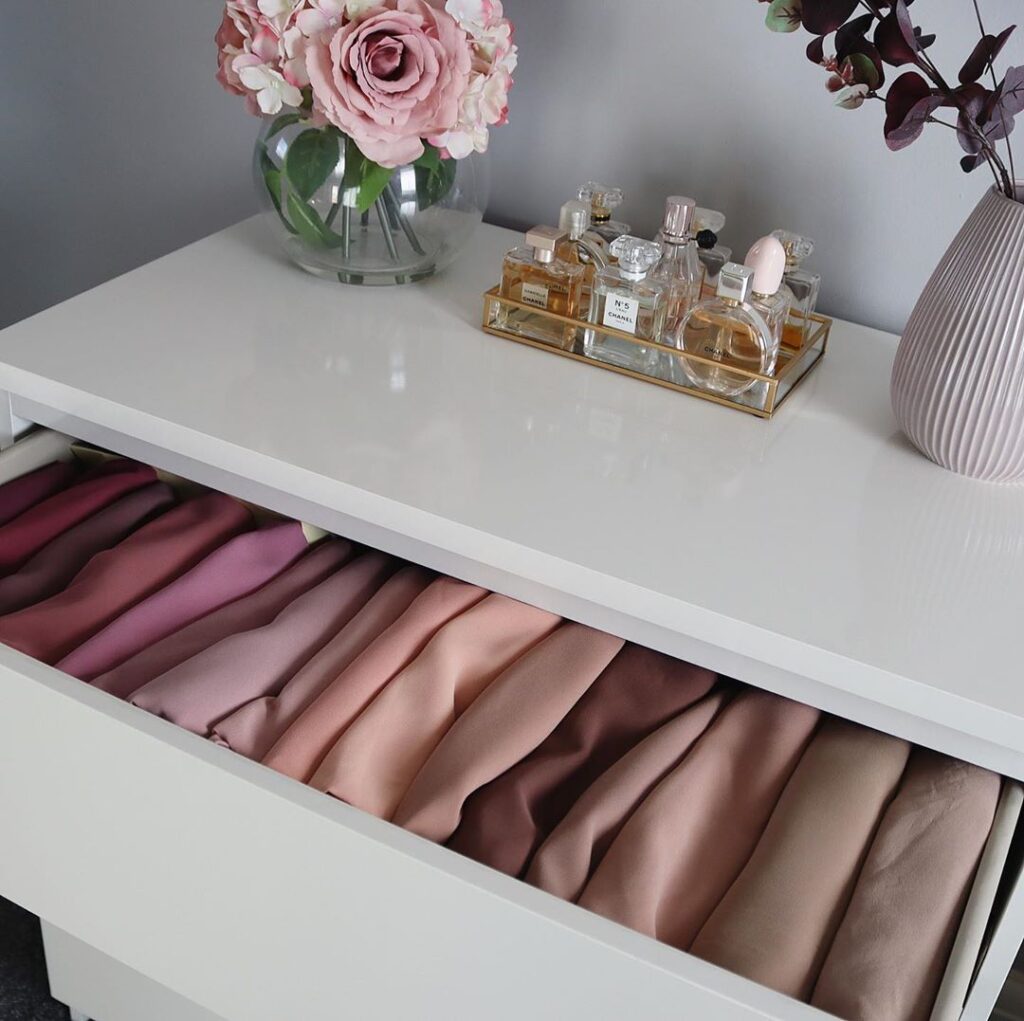 A drawer full of hijabs
6. A Scarf Organizer.
Many closets consist of this easy-to-use hijab hang. This circle organizer, which is a staple for closets, has separate sections where each hole gets a hijab. On the downside, when it comes to this organizer, hijabs aren't easily visible. Although they hold a lot of hijabs, this method is good for storing a lot of hijabs but not for organization or ease of use.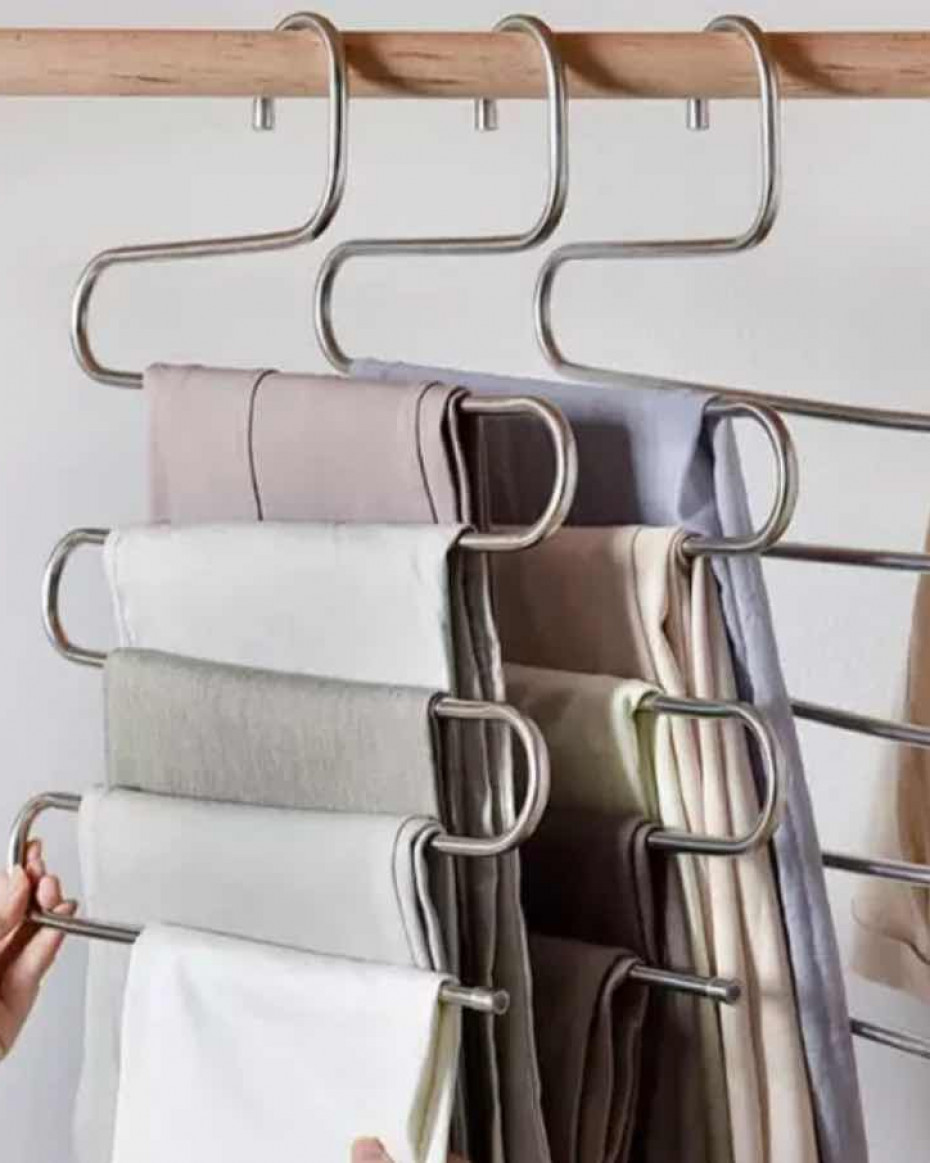 Hijab organizer
7. Over-the-door Organizer
If closet space is too full and another full dresser purchase isn't an option, there is one more option. 
An easy organizing method we tried was to store our hijabs in an over-the-door organizer.  This specific organizer has clear inserts so that you can see all your hijabs. The right and left sides are open for an easy grab and go. It saves space because it hangs easily over your door and it's great because it can act as a makeshift hijab shelf.
Ewelina,
Team Grendure